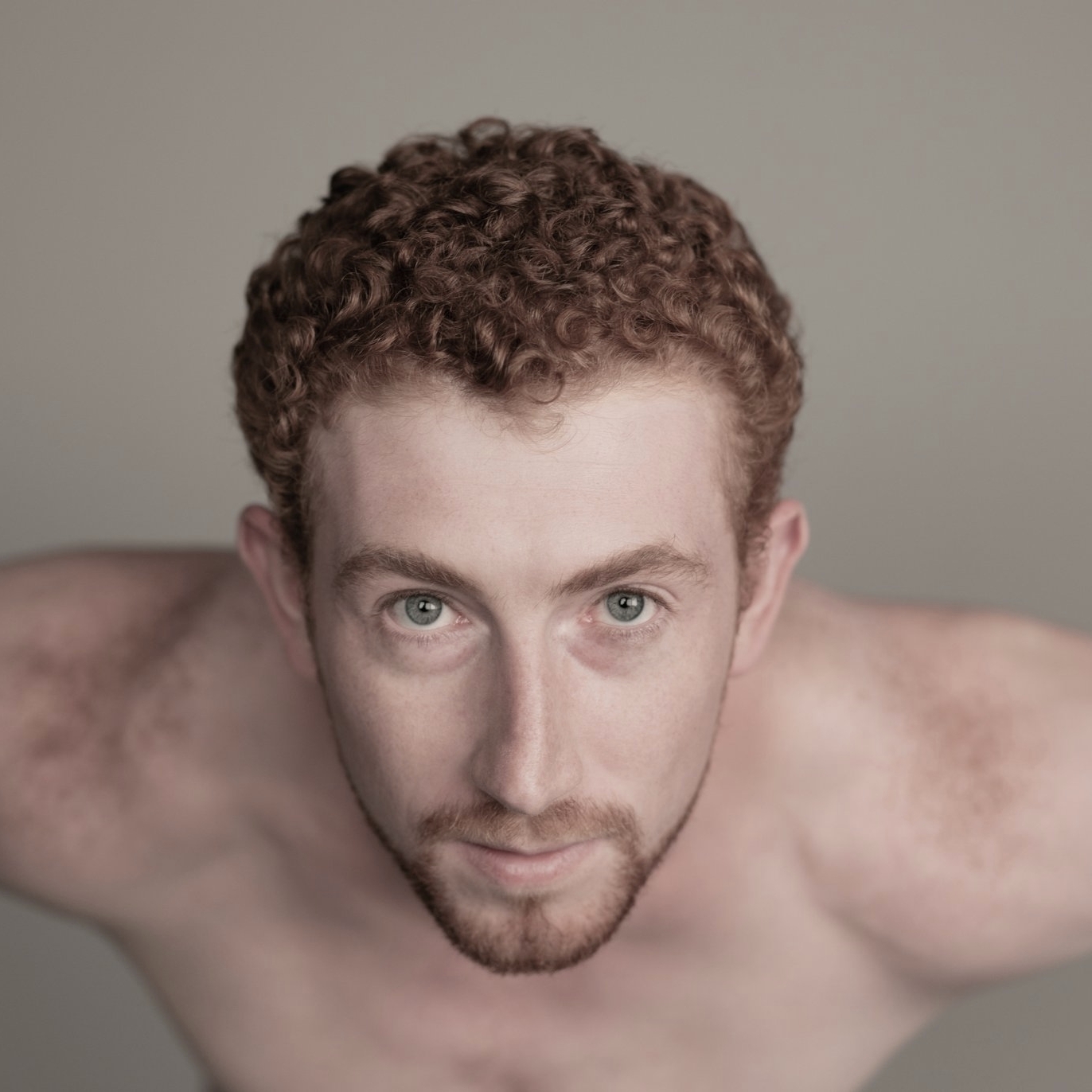 Heath began training and performing and the young age of four. While his primary focus through most of his arts career has been in many styles of dance, his performance experience also includes trumpet, piano, musical theater, and film. Straight out of high school, Heath began a distinguished career with Atlanta Ballet performing their varied classical ballet and contemporary repertoire. Over his 10 years there, he performed in works by renowned choreographers such as Christopher Wheeldon, James Kudelka, Twyla Tharp, David Bintley, Jean-Christophe Maillot, Jorma Elo, Helen Pickett, Liam Scarlett, Jiri Kylian, Alex Eckman, and Ohad Naharin. A few of his critically acclaimed roles include: Mercutio in Jean-Christophe Maillot's Roméo et Juliette, 1st Seminarian in David Bintley's Carmina Burana, Kilroy in Helen Pickett's Camino Real, and the Improv Soloist in Ohad Naharin's Minus 16. Heath has been recognized for his dancing as one of ArtsATL's "30 under 30" and Dance Magazine's "25 to Watch". Through his many created works for Atlanta Ballet's Wabi Sabi, he has also become a prominent choreographer in Atlanta. Daily, Heath continues cultivating his athleticism, artistry, and choreographic voice.
Tara Lee is an American-born Chinese ballet dancer, choreographer, and actress. She received her dance training from Donna Bonasera of Connecticut Dance Theatre, and received a full scholarship to the Joffrey Ballet School. After dancing with Joffrey II in New York City, she met John McFall who invited her to join Atlanta Ballet; she has been a principal artist with the company for 21 years. Tara has also been a member of Ballet British Columbia and a guest artist with New Orleans Ballet Theatre and Dominic Walsh Dance Theatre in Houston. Her repertoire includes work by celebrated choreographers such as Jorma Elo, Christopher Hampson, James Kudelka, Jiri Kylian, Douglas Lee, Wayne MacGregor, Ohad Naharin, Annabelle Lopez Ochoa, Gina Patterson, Helen Pickett, Michael Pink, Crystal Pite, Yuri Possokhov, Alexei Ramantsky, Liam Scarlett, Lauri Stallings, Ben Stevenson, Twyla Tharp, and Stanton Welch. Principal roles include Odette in Swan Lake, Juliet in Romeo and Juliet, Ophelia in Hamlet, Mina in Dracula, and the title roles in Madame Butterfly, Cinderella, and Firebird. Tara has taught company class for Atlanta Ballet and the pre-professional level of Atlanta Ballet Center for Dance Education, as well as master classes for several schools and universities in Georgia including Emory and Brenau Universities. She has choreographed five original works for Atlanta Ballet. Her sixth commission is scheduled to make its world premiere in April 2018. She has also created/restaged several ballets for Wabi Sabi, New Orleans Ballet Theatre, Emory Dance Company, and Dimensions Dance Theatre of Miami. Tara is an actress represented by J. Pervis Talent, and has co-starred in television series such as TNT's Good Behavior and NBC's Game of Silence.
John received his first professional dance contract at the age of 16. Over the course of his 25-year dance career, 22 of which were as a principal dancer with the Atlanta Ballet, he has danced many of the principal roles in the classical and contemporary dance repertoire: including Romeo in Romeo and Juliet, Albrecht in Giselle, Everyman in James Kudelka's Four Seasons, Alexei Ratmansky's Seven Sonatas, and Ohad Naharin's Minus 16 to name a few. While sustaining a busy dance career, John Founded and Directed Atlanta Ballet's Wabi Sabi, a public contemporary dance initiative beginning in 2010, which commissioned 35 new works over the course of its seven-year history. John recently graduated Summa Cum Laude with a B.A. in Dance from Kennesaw State University's College of the Arts. In the fall of '17, John will attend KSU's executive MBA business program with the desire to cultivate a deeper appreciation and knowledge towards the business side of the arts.
Rachel began her training with the Royal Academy of Dance syllabus, achieving her Advanced R.A.D certification. She continued her training under Li Yaming, founder and director of Coastal City Ballet in Vancouver, Canada. Professionally she's been with Atlanta Ballet for 13 years and has been commissioned as a guest artist with various other companies. Professional highlights include North American premieres of David Bintley's Carmina Burana as the principal lead "Fortuna", Liam Scarlett's Vespertine, and the world premiere of Lauri Stallings's big with Big Boi from Outkast. Some of her favorite roles include "Lucy" in Micheal Pink's Dracula, "Autumn" in James Kedulka's Four Seasons, and the duet in Ohad Naharin's Minus 16. Other works that were features include Ohad Naharin's Secus, Alexei Ratmanksy's Seven Sonatas, Alex Eckman's Cacti and Christopher Wheeldhon's Rush. Rachel was nominated and the cover girl for Dance Magazine's 2012's "25 to Watch," named a "30 Under 30" by ArtsATL and was a recipient of a Non-profit Leadership Award by Young Nonprofit Professionals Network. In addition to her dance career, Rachel is a passionate educator and mentor having taught at Atlanta Ballet's Centre for Dance Education Pre-Professional Division and co-directed its Professional Summer Intensive. She is currently pursuing a Business Degree in Economics at Georgia State University with the goal to help provide for artists and their arts.
Born and raised in Atlanta, Christian Clark began his dance training at the age of eight under the direction of Robert Barnett. His dance career has spanned fifteen years, working as a principal artist with the Atlanta Ballet, Royal Winnipeg Ballet, and various other companies. Clark has performed leading roles in iconic ballets like Swan Lake, Giselle, Romeo et Juliette, and Dracula to name a few. He has danced works by world renowned choreographers such as Twyla Tharp, Ohad Naharin, Alex Eckman, Liam Scarlett, Yuri Possokhov, Jorma Elo, Stanton Welch, Wayne MacGregor, and Jiri Kylian. In 2013 Clark starred in the film adaptation of Moulin Rouge the ballet led by Jorden Morris and Grammy and Emmy-winning directors Pierre and Franois Lamoureux. Along with dancing, he has shared his knowledge of dance with many schools around the country. Clark has been a guest instructor at the Greater Atlanta Christian School, Agnes Scott College, and Kennesaw State University, as well as a co-director of Atlanta Ballet's professional summer intensive. As a proud Atlanta Native, Christian is impassioned to share his expertise in classical and contemporary dance with Atlanta's next generation of young dancers